MELCO C1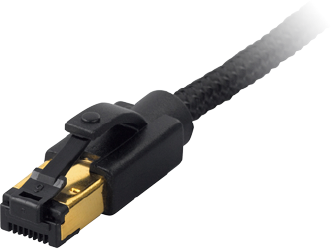 Wide bandwidth Category 7 construction for low jitter
Precision 100 ohm balanced twisted data pairs for perfect transmission
Precision 100 ohm accurate and rigid mechanical alignment connectors ensures stable performance without possibility of mechanical misalignment. Unbreakable latch for precise alignment.
Individual screening of each data pair eliminates crosstalk.
Overall screening of the complete interconnect assembly ensures freedom from external influences.
Advanced materials technology for optimum long term performance with flexible and convenient handling.
Gold plated data connectors and shield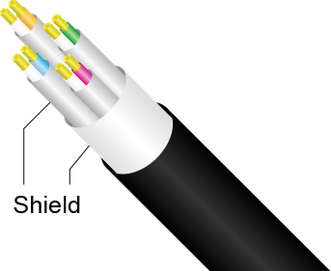 Double shielding – eliminates both external influence and internal crosstalk.
Each individual data pair within the cable is individually screened to eliminate internal crosstalk.
Secondary overall screening of the complete cable assembly eliminates external influence and interference. Five step screening ensures purity of the digital music transfer.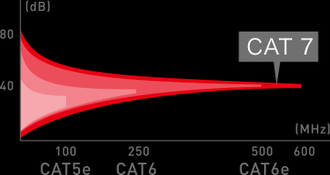 Wide bandwidth low jitter design. – CAT 7, 600 MHz
The wide band cable design, including the precision connectors, ensures both optimal data transfer and elimination of data jitter to ensure the integrity of the data transfer between network connected audio components.
Melco C1 AE has wideband transmission speed 6 times that of Cat 5e, 2.4 times of Cat 6.